About Me
I am a long-time Italian car collector and enthusiast located in Boise, Idaho USA. I bought my first Maserati back in 1978, while still a university student (Yes, I was very lucky!). She was a 1960 3500GT Vignale Spider (101.1043) and was sold new in Los Angeles, California before making her way across the country to Indiana. She was painted black with red interior, and was fitted with Borrani wire wheels, Weber carbs, and a 4-speed ZF transmission. After sorting out the electrics and truing the wire wheels, she was a very reliable car and a joy to drive. Here's a picture I took of her back then. She has since undergone complete restoration, and currently resides in Germany.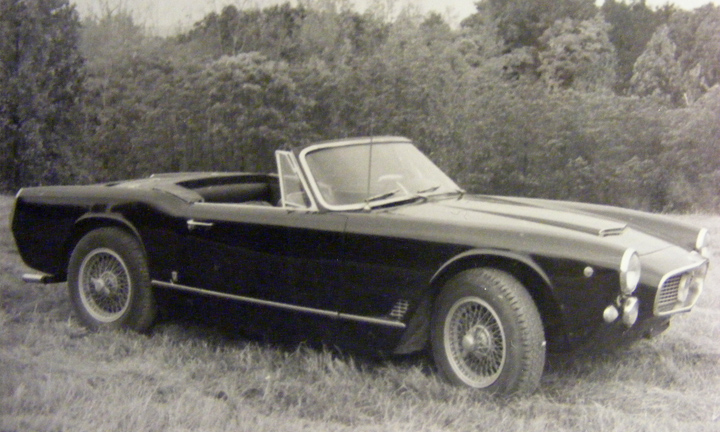 My current Maserati is a rather messy 1963 Sebring Series 1 (101.01945) project car that I am slowly restoring. She originally had the same black / red color scheme as my old Spider, but was fitted with disc wheels and Lucas fuel injection. She was sold new in Milano, Italy and lived a hard life after coming to America in the 1970s. Someday she may look like this again (factory archive photo).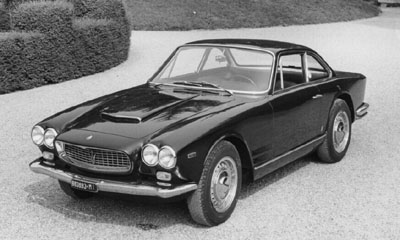 Disclaimer
This is a personal site constructed for non-commercial purposes, offering free information to enthusiasts and collectors of historic Maserati GT cars. The site owner derives no financial benefit or compensation for its operation. Links to external sites are provided as a convenience for the reader, and should not be interpreted as an endorsement or advertisement for the site being referenced. Except where noted, images reproduced in this site are believed to be free of copyright. Please notify me if you are the legal owner of any images appearing on this site, and wish to have it removed, or have copyright notice and attribution added to the image.